Hello everybody,
I am very happy to meet you again in this newsletter. I hope that your year is starting well.
After having talked about planning last month, you must have all defined your milestones for this season, or at least the main ones.
The winter speedwork is almost over, and depending on everybody, it might be interesting to do a short recovery break, or a much lighter week based on cycling and/or swimming.
This speed work phase can end mid-February or a few weeks later depending on your calendar.
For those of you who are not allergic to asphalt, it is wise to place a 10 km road race at the end of the cycle in order to bring out the training
(that can also work with a cross-country race, but a well-formatted 10km race helps in measuring your effort,
and possibly your progress if you already have a reference on that distance).
Following this mini-break, you will enter the next cycle which I call « Trail Versatility ».
We will talk about it again in March but in short, it is about progressively adapting your running potential to trails.
Of course at the start we will keep with very reasonable distances in order to favour progressivity.
During the first few weeks, no need to go over 1h45 of effort. However, start running more rolling terrain, for those of you who are lucky to have some hills around.
But do not be excessive: a total of 250 to 300 m ascent is largely sufficient on a 12 – 15 km run.
Even if the target distance at the end of August is huge, there is no need to start the long runs and big volume too early,
because you would risk producing too much fatigue, and ending up lacking motivation and energy at the start of the specific volume cycle.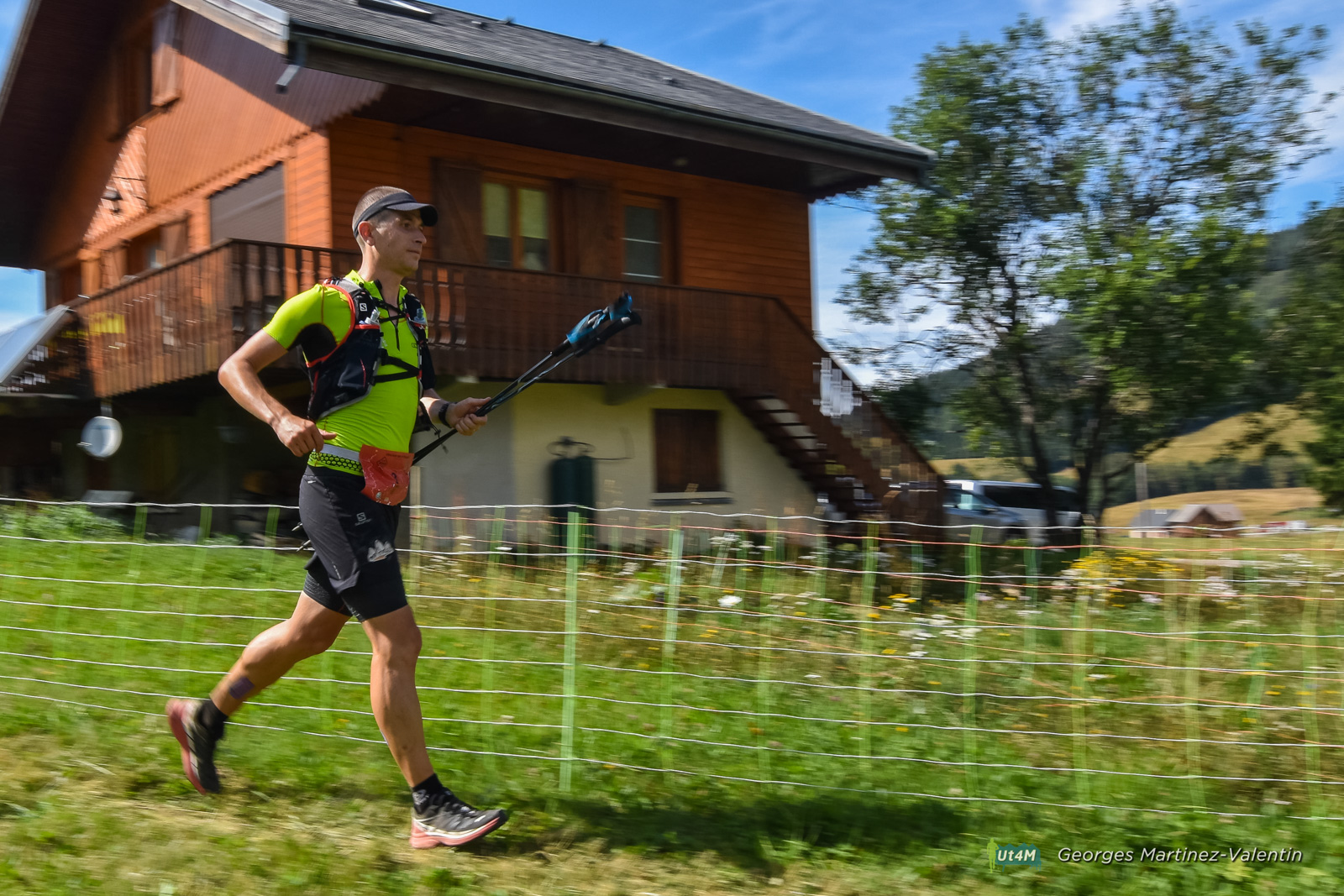 For the month of February, feel free to keep one General Physical Training session per week,
with squats, lunges, core strength… For those of you running 3 to 4 times a week, you can also add some Specific Physical Training sessions from time to time,
with stairs, bouncing strides uphill, stride exercises…
If you only run a maximum of 3 times per week, you can integrate these exercises in your long run.
For instance, on a route with multiple short bumps, start each uphill with 30'' bouncing strides or knees-up,
or run each downhill at a sustained pace, or add some stairs to your route and climb them dynamically 3 times in a row.
So in short, there are many ways to vary your runs and train more aspects than just your basic endurance.
To finish, I advise you to start reading the rules of your race, and in particular the compulsory (or advised) gear.
This will give you enough time to choose your gear well (jacket, bag, rainproof over-pants…),
and also to use, check and validate it during your many runs over the next few months.
Train well everybody.
Rémy MARCEL