Hi everybody!
Spring has come and there is a growing desire to escape in the outdoors and that's good news.After the winter speed work, it is time to get a little volume to develop other aspects to achieve the goal.
It' s a bit too early though to make big volumes.This will be the purpose of the "specific" phase from mid-june until mid-august. Regarding the long runs, you can run up to 3-4 hours (that's already quite long) and if possible on terrains with ascents. But be cautious not to rush ; after the winter speed work , you can easily be tempted to start your runs with faster pace and you would then suffer in the last part of the run.
Keep in mind you must run at a very easy pace.
Prior to these long runs, and for those with possibility to do so, I suggest to have a training session a bit heavy in intensity. thus, progress of pace , which is what we look for with long runs, will be faster based on fatigue management.
For instance, hill training on saturday (6*3' uphill – downhill recovery – try to be regular , and be cautious on the first 2 repeats) and then go for a 3h30 run on Sunday.
It is also possible to combine a long run with another type of sport to avoid traumatism caused by running. On this point, cycling is the ideal and perfectly complementary sport, especially with the return of the nice days. You can do a cycling outing of 2,5 hours then a run of one hour and 45 minutes.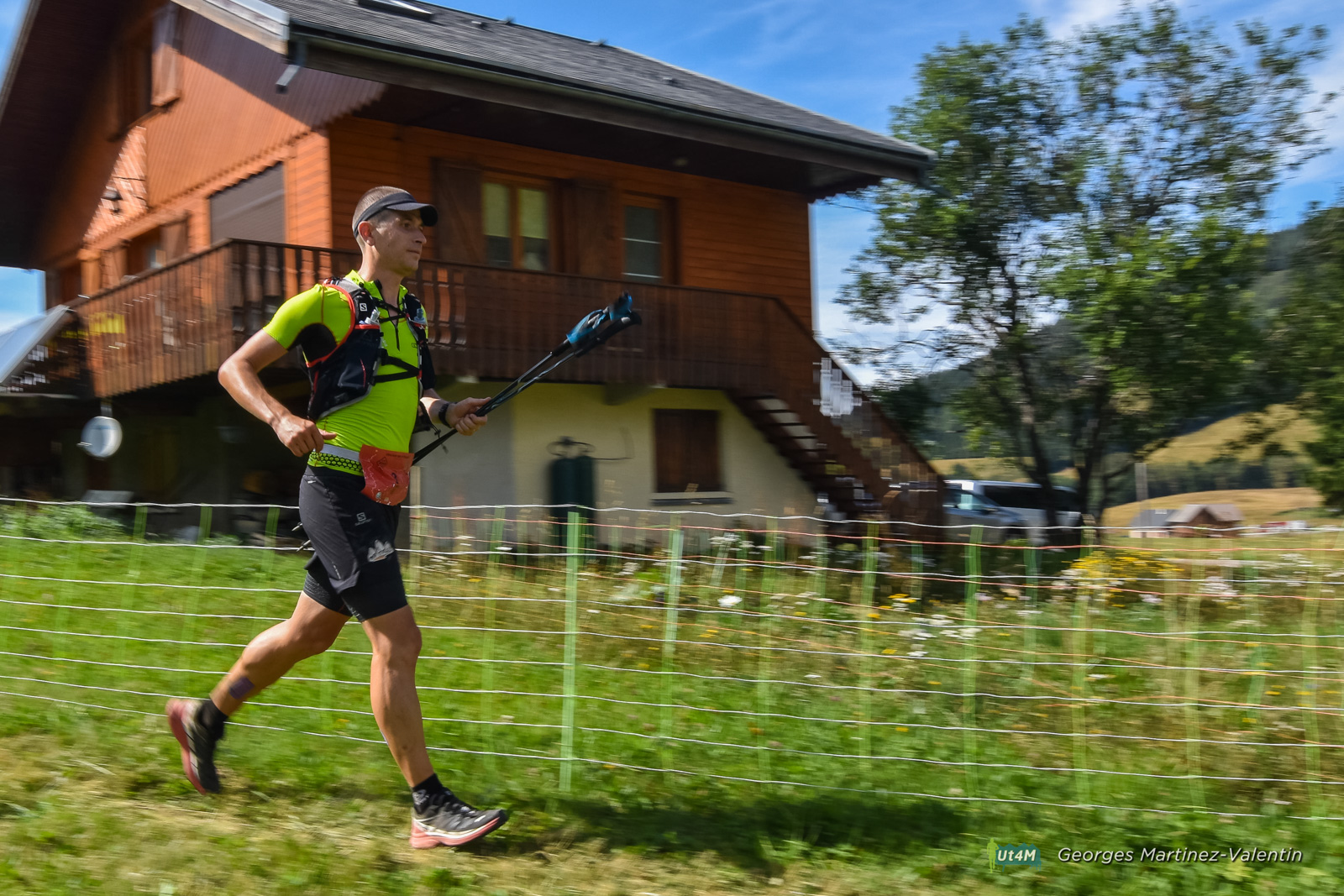 During the week, don't abandon the « quality work » and keep an "intensity" training session (or even 2 for the confirmed runners). Depending on the week, this training session will have short (less than 2 minutes) or long effort (between 2 and 5 minutes), and will be done on flat , uphill or hilly paths. The ideal is obviously to alternate the types of terrain and profile in order to acquire a maximum of versatility.
It is also an excellent time to work on the descents. Indeed, there is really a lot to gain from being more comfortable on the descending portions. Besides the saving of time not negligible, it is especially the muscular economy that is really interesting for the ultra runners. A runner who lets himself be carried by the slope, has only to unwind his stride to progress at good speed; the muscular contractions are thus of low intensity. On the contrary, a runner who is slowing down, thinking to preserve himself by going less quickly, will solicit his muscles by causing greater eccentric contractions. The repetition of these contractions will in the long term cause some muscular lesions, which will be penalizing for the end of the race… it is therefore important to work this parameter in order to be as relaxed as possible on the descending portions. If you have some apprehensions in this area, start with very easy descents (low slope and not very hilly, even bitumen). Once comfortable with the placement of your body and managing your pace, renew this approach on more technical paths: more slope, more stones, narrower …
Since this type of session is still quite traumatic, be careful not to abuse it. A session of this type every 10 days is more than sufficient. And for those who lack the availability, it is also possible to work on this by giving a theme to your long run: for example, the first week, you intensify the hill effort, then the following week the priority is given on the work on the descents,  maintaining at all times a good posture and staying focused on trajectories and how you set your foot on the ground.
Finally, do not neglect rest (day without sport and with sleep time) and  listen to your body.
To finish, you can reserve 1 or 2 "big weekend" in July. These blocks of 2, 3 or even 4 days, will be extremely relevant in your preparation. Much more effective than a preparation race, because during these successions of training days you will be at an intensity closer to your "ultra" goal than on a so-called preparation trail. We will return to this in more detail in a future newsletter, but ideally, if you want to make 2 blocks, start planning them as follows: 1st block on the weekend of July 8/9 or July 15/16. And the 2nd block on the weekend of July 29/30 (at the latest, to have the time needed to recover).
I would like to take this opportunity to share with you some of the events that I propose throughout the year 2017, including some blocks. All information is available here:
http://www.remymarcel.fr/2016/11/stages-et-journees-encadrees.html
Good training to all
Rémy Marcel